Since 1979 PhilChem has been supplying specialty formulated dry blends to the Textile, Adhesive, and Paper Markets, to name a few. We pride ourselves on our customer focus and flexibility to meet our customer's needs. We listen to our customers in order to develop a product and or repackage a product based on their unique needs.
Our plant is strategically located in the Southeastern US between Charlotte and Atlanta near Interstates 85, 26, 20, 40, 77 and 75, just a short distance from the ports of Charleston and Savannah. We are also located just a couple of miles from the South Carolina Port Authority's Inland Port here in Greer, SC. This Inland Port links the Charleston Harbor and Greer, SC by rail providing overnight container service from the docks to our location.
Thank you for visiting our web page. We look forward to working with you to satisfy your product/repackaging needs.
Our Quality Policy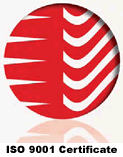 It is the objective and policy of PHILCHEM - Greer, SC, located at 1617 Poplar Drive, Greer, SC 29651, to develop a trusting and profitable partnership with our external providers, customers and employees. We attest that PHILCHEM - Greer, SC is striving not only to meet, but to exceed the requirements of our ISO 9001-2015 quality system.
PHILCHEM - Greer, SC is committed to being a customer driven supplier of the highest quality specialty industrial chemical products and services as well as tolling services, manufactured in the safest, most environmentally sound facility available. We are committed to continually improving the effectiveness of our quality management system and to ensuring a framework for the establishment and review of our Quality Objectives.
Our commitment begins with our employees and is transferred to our customers and external providers through an extensive quality program based upon open communications and ethical business practices. We listen to our customers' requirements and are committed to satisfy their applicable requirements.
Our employees enjoy a safe, non-discriminatory, drug free workplace, where the PHILCHEM - Greer, SC Team strives to make our customers the real winners.
Revision Date: 15 March 2017